Welcome to Eyvalon!
This is the official Website for the game "Eyvalon" and the "One-Person" Indie-Game Studio EYVALON
CAUTION: This game is in a very-very-early stage.
The game is at least one year away from EARLY ACCESS!
All the content of the game that you see here is not yet finished!
It contains some placeholder art, most placeholder sounds and some unfinished code!
Eyvalon is a 2.5D RPG-Fantasy Adventure with action-adventure style gameplay in a big world.
You can fight, plant, craft, build, clear dungeons, make quests and exploring the big world in this game.
Language: English and German, later more are planned.
Eyvalon comes first to Windows. Ubuntu + Mac is in planning. Mobile: if the demand exists and I can convert it. Consoles: PlayStation 4, Nintendo Switch and Xbox One will follow when the demand is there and the license costs can be paid for it.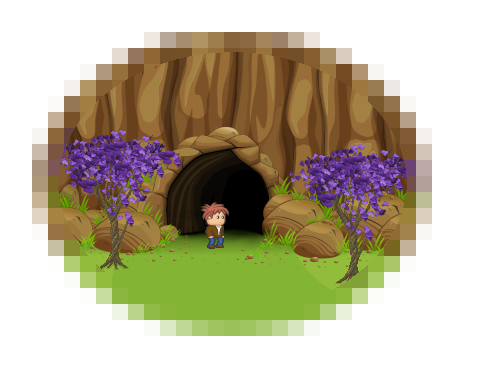 Story
Eyvalon is a planet similar to the Earth in a far, far away galaxy.
Science, technology, nature and magic are in harmony on the planet.
The planet is much older than Earth and there is also a connection to Earth.
It's the story of a Visitor from the Earth on Eyvalon who must help the planet and the people.
Eyvalon was infest by a dark force.
And in ancient scriptures it's written that only a person who does not come from Eyvalon
can save the Planet and the Galaxy.
And here begins the story! A long story full of danger adventures,
action and exploration in a strange galaxy!
Play one of the existing characters or create your personal char.
Improve and equip your game character to fight against evil.
About the Game
What is different about Eyvalon, compared to similar games?
Well... In Eyvalon you can find game elements that you find individually in similar form in other games.
But here they are together in one game!
It's not only a Fantasy, MediEvil or a sci-fi game but everything.
You can fight with swords as well as shoot weapons, lasers or magic.
You are on planets as well as in spaceships or space stations.
There are also daily changing quests and events in the game.
Ingame and Steam achievements.
You can play existing characters or create your own in the character creation.
You can do Campaigns, Quests, Fight, Using Magic Spells, Improving and Equipping Character,
Build, Plant, Trade, Farm, Harvest, Cleaning Dungeons, Legendary Items Rewards, Craft, Cook, Alchemy,
Research, Explore, Own Houses in different Areas and equip them, Use Portals and much more ...
And if it's of interest, then comes later AddOns and/or sequels.